Cane toad research in New South Wales

Most of Team Bufo's toad research has been conducted in tropical Australia – especially, near Fogg Dam in the Northern Territory. We have also done quite a bit of research in the Kimberley region of Western Australia and nearby places, in areas from Keep River National Park through to Kununurra and beyond. And also, we've tracked some toads around Longreach in central Queensland. And even as far afield as Hawai'i and South America, in order to understand what cane toads are like in their native range.

But the cane invasion of Australia isn't just in the tropics. The toads have gradually been spreading south along the coast of New South Wales as well, with occasional help from people. Several populations are isolated, created by "hitch-hiker" toads that have come in on the backs of trucks. One of those feral populations even made it to Sydney.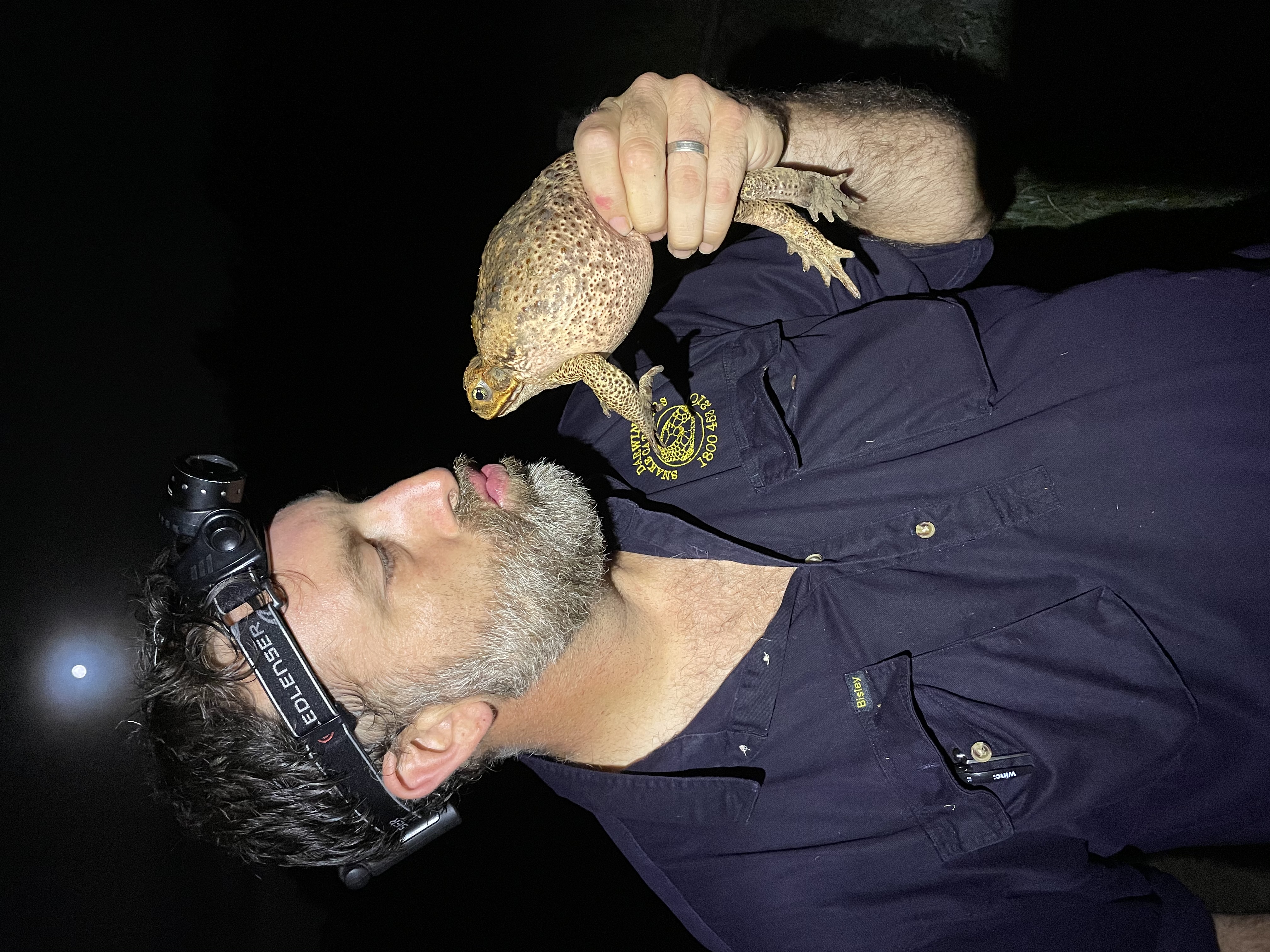 Dr Matt Greenlees is the lead researcher for Team Bufo's studies in New South Wales. Matt is the one on the left.
Photo by Shannon Kaiser.

Over the last few years, Dr Matt Greenlees – a foundation member of TEAM BUFO – has been conducting research on the southern front of the toad invasion. This study was funded by Linkage grants from the Australian Research Council, with several partner organisations. They include FAME (the Foundation for Australia's Most Endangered Species), the Australian Wildlife Conservancy, the NSW OEH (Office of Environment and Heritage), the NSW Department of Primary Industry, NSW Roads and Maritime Services, the Northern Rivers Catchment Management Authority, Tweed Council, and Lismore Council. So, it's very much a collaborative activity!
We've also worked closely with Sutherland Shire Council in Sydney. They contacted us after they discovered a lot of cane toads in an industrial suburb in the Sutherland Shire (Taren Point). The Council has played a really active role in our work, helping us to radio-track toads so we could find out where they were breeding (a small pond that the Council immediately arranged to fence off, to stop toads from using it again). Council and OEH staff have also done a lot of surveys to help monitor the toad population and its distribution.
 Cane toads arrived in Sydney on the backs of trucks, and have set up a breeding population in the suburbs. This picture shows where they bred, at the back of an industrial estate in Taren Point. Our collaborative work with management authorities enabled us to wipe that population out. But we have to be realistic – trucks will keep arriving in Sydney, and some of them will contain cane toads. Photo by Rick Shine.
Further north, within the main range of toads on the southern front, Matt is working on several projects. Again in collaboration with local councils and other authorities, he is monitoring toad populations, and looking at the impact of community "toad-busts". Measurements of ponds in the area showed a wide range in acidity (pH), so Ph D student Uditha Wijethunga has conducted experiments to see how pH affects toad tadpole development. She also conducted experiments to examine the effect of salinity and temperature on toad developmental biology.
Ph D student Uditha Wijethunga collecting water samples at a toad-breeding pond, to check water chemistry. Photo by Matt Greenlees.

Damian Lettoof also did a project with Matt, on the transfer of parasites from toads to native frogs in northern NSW. It turned out not to be a problem. In fact, frogs living in toad-infested areas actually had fewer parasites than the same frog species in areas without toads – a very unexpected result.
For his Honours project, Chris Jolly examined the impact of cane toads on lace monitors in this region also. Goannas have been major victims of the toad invasion in tropical Australia, but the impact doesn't seem to have been as bad in NSW. Lachlan Pettit followed up Chris' work, over a much wider area - all the way to north Queensland - and confirmed that Lace Monitor populations recover quickly from the impact of cane toads. The lizards simply stop eating the poisonous amphibians, so they can coexist with them without problems.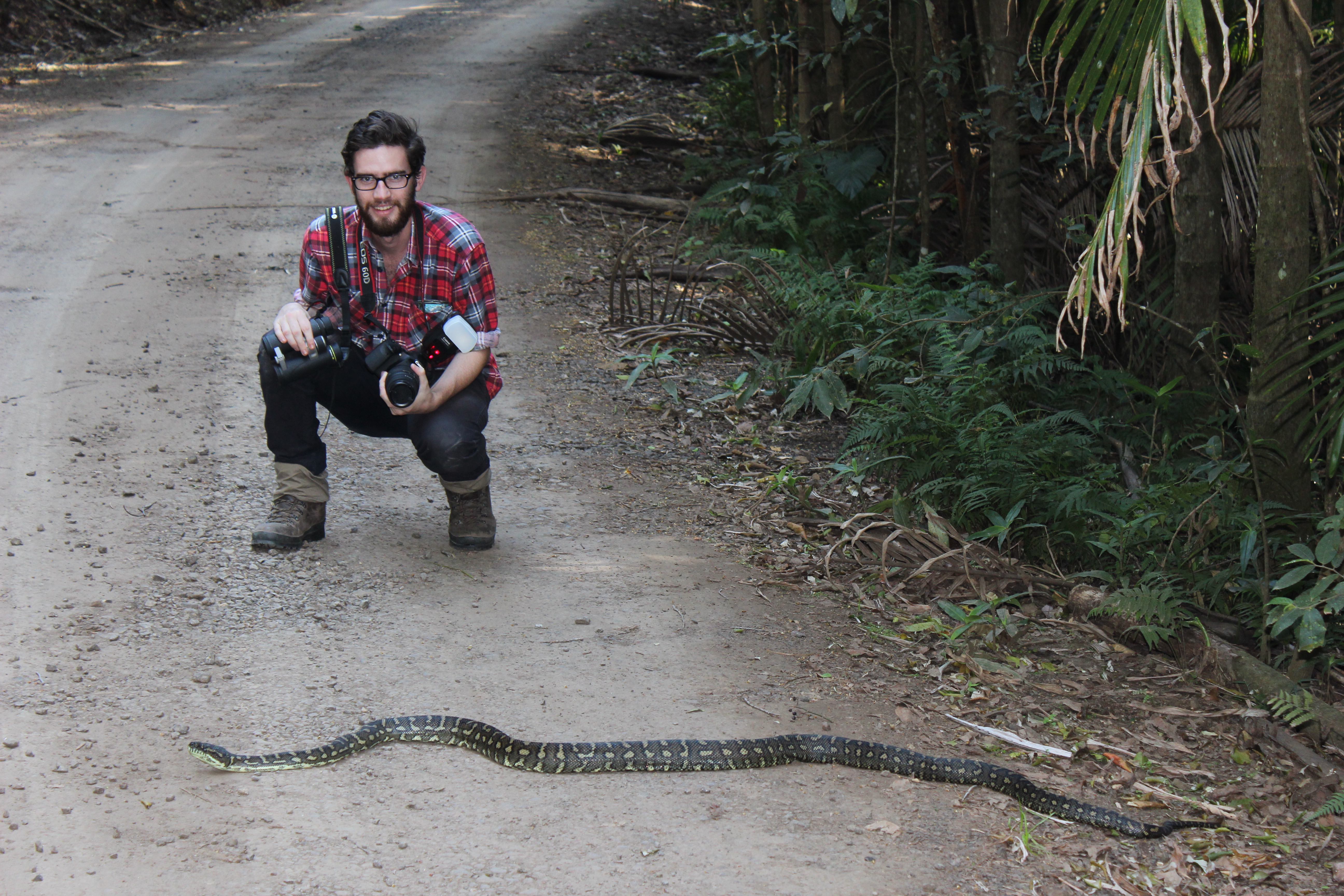 Chris Jolly worked on lace monitors and toads, but he couldn't help stopping to admire this magnificent carpet python at one of his NSW field sites. Photo by Matt Greenlees.

One very worrying development has been the discovery by Dr Dave Newell, from Southern Cross University, that cane toads are penetrating into very high (and thus cold) areas in the Border Ranges. How can a tropical frog deal with those low temperatures? To answer that question, Honours student Sam McCann looked in detail at toad responses to temperature in that region. She found that toads can rapidly adjust their physiology to cope with cold – a frightening result in terms of its implications for the toad's ability to spread even further south!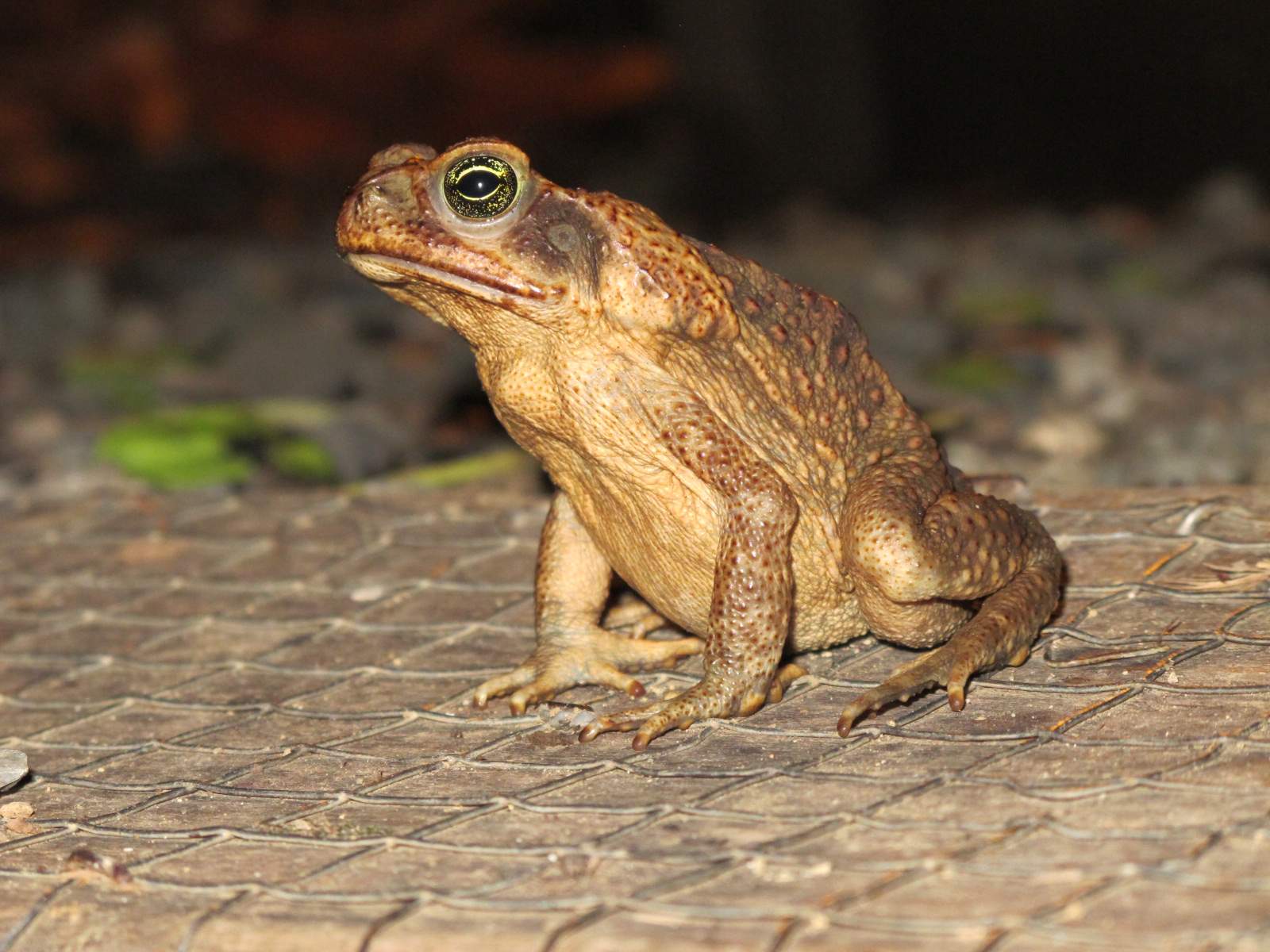 Two students from TEAM BUFO in its new home, Macquarie University, have also been looking at toad invasion in New South Wales.  Lincoln McGregor has mapped the toad invasion in detail, and in 2021 Shannon Kaiser looked at how the intense bushfires from the summer of 2019-20 have affected the ecology of cane toads in that region, and their rate of spread.

Shannon Kaiser with one of his radio-tracked toads. Photo by Matt Greenlees.

Return to Home Page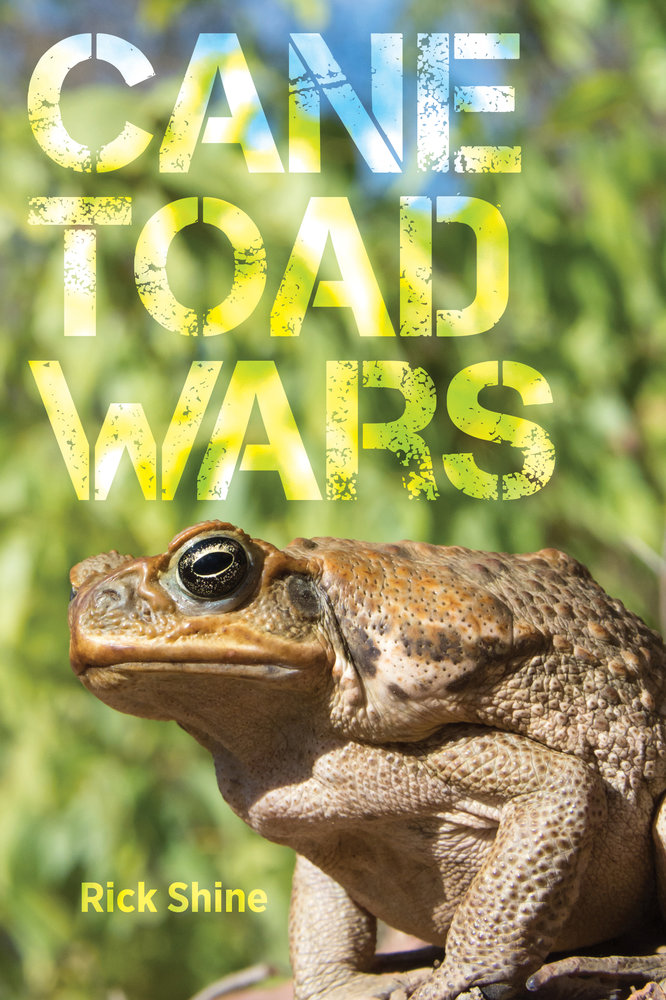 For the full story about the cane toad invasion of Australia, and what we can do about it, read Rick's book "Cane Toad Wars" (published by University of California Press, 2018).  The book is written for the general public, not for scientists, and is aimed at a wide audience. The book can be purchased through online bookstores like Amazon, or you can buy a copy through your local bookstore.