TEAM BUFO – THE NEXT GENERATION
Rick's current Laureate Fellowship from the Australian Research Council started in 2013, and provided another five years of funding to explore the biology of cane toads. This time around, our focus is a bit more defined. At the start of the earlier round of funding (under Rick's Federation Fellowship), we had to look at a lot of topics, to work out what was going on. We learnt a lot, and when Rick was lucky enough to be awarded the Laureate Fellowship, we took a more focused approach. These days we are mostly looking at the rapid evolutionary changes in toads and their predators.
The field station at Middle Point near Darwin is still our main base, although we also are doing quite a lot of work on cane toads in northeastern New South Wales (a project led by Dr Matt Greenlees). Dr Greg Brown and Dr Michael Crossland are still based at the field station near Fogg Dam, where they have been joined by other postdocs. One of the first was Dr Camila Both. She hails from Brazil, where she studied impacts of invasive bullfrogs on the local fauna. Camila is interested in "personality" in cane toads. We already know that some toads are shy and others are bold, and that difference may have a big effect on how fast a toad disperses, and how vulnerable they are to control efforts. Camila has now returned to Brazil, but we are still working with her (and TEAM BUFO is heading to Brazil in 2016).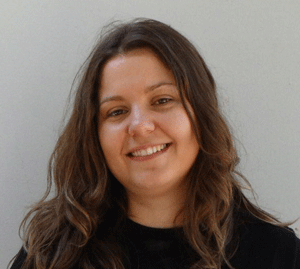 Dr Camila Both investigated the behavior of cane toads, from tadpoles through to adults.
Dr Jayna DeVore is from the USA, with extensive research experience on invasion biology and American toads. Jayna is conducting experiments to look at direct environmental effects on cane toad characteristics. For example, does a tadpole's exposure to chemicals (scents) from predators affect the way it develops? Studies on other amphibian species have revealed strong effects of this type, and Jayna has discovered that the same thing happens with cane toads. Interestingly, toads from different areas respond differently -  in ecological terms, they speak different chemical "languages"!
Dr Jayna DeVore is looking at the ways that local conditions affect the way that a cane toad develops. To conduct her experiments carefully, she needs to have identical replicate containers ... and thus, she needs to have the same amount of leaves in every treatment. So, several years at university and you spend your time weighing leaves ...

And Dr Simon Ducatez is a French ecologist who has worked on all kinds of animals from butterflies through to elephant seals. Birds are his current favourite animals, but we are hoping to change his mind over the next few years as he gets a chance to see some marvellous reptiles and amphibians. Simon has worked closely with Michael Crossland on flexible responses of toad tadpoles to the presence of other tadpoles, and the chemicals they produce.
Dr Simon Ducatez is studying cane toad development and evolution.
     Although she is based at Deakin University in Victoria, Dr Lee Ann Rollins is another central part of TeamBufo. Lee Ann is an expert in the genetics of invasive species, and she (with postdoc Mark Richardson and Ph D student Dan Selechnik) is giving us a new and exciting perspective on the genetic changes that have driven the rapid evolution of cane toads in Australia.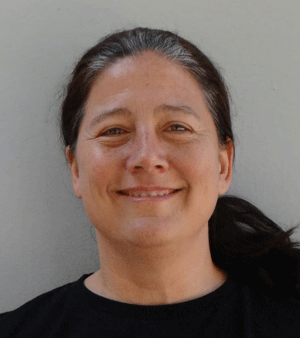 Dr Lee Ann Rollins has provided a new dimension to TeamBufo's research, by showing us the genetic basis of the evolutionary changes that have occurred in Australian cane toads.
In Sydney, Rick (and some others, including Prof Martin Whiting from Macquarie University) are investigating brain structure and function in toads. Indeed, brains and behavior are emerging as major themes of our research. We want to know not just what toads look like, but also how they think and how they behave.
Along with the postdocs, we have a new cohort of Ph D students and Honours students. Uditha Wijethunga came to Sydney from Sri Lanka, and investigated adaptation in toads along the southern front in New South Wales. Under Matt's supervision, Uditha looked at issues such as the toad's ability to handle variable conditions of salinity and pH, as well as their interactions with predators. That latter topic was also the main project for Chris Jolly, although in his case the emphasis was on large goannas rather than (as in Uditha's case) small fishes. Chris found that toad invasion is devastating for goannas in southern Australia, as it is in the tropics.
The other Ph D and Honours students are mostly based in the tropics. Georgia Ward-Fear has returned to TeamBufo after doing her Honours work at Fogg Dam (on meat ants and cane toads) a few years ago. She is looking at goannas and toads in the Kimberley region, as well as the ways in which the habitat changes wrought by agricultural activities affect the ability of toads to invade an area.
Cameron Hudson is studying the evolution of cane toad size, shape and locomotion for his Ph. D., and will be based at Fogg Dam most of the time. We know that the toads have evolved to move faster and faster during their time in Australia, and Cam will work out exactly how they have done it. Another Ph D student at Fogg Dam, Jodie Gruber, is asking the same kinds of questions about cane toad behavior. Jodie is busy developing personality tests for toads, so she can compare the ones at the invasion front from toads in long-colonised areas.
Georgia Kosmala from Brazil is working on the way that toads are affected by temperature and moisture loss - for example, how does it affect their ability to move around? Co-supervised by Prof Keith Christian at Charles Darwin University, Georgia is finding big differences among toads from different areas.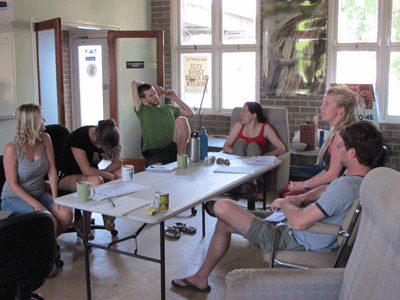 The new generation of Team Bufo, discussing toad biology (what else?) in our field station.
Because toad development is affected by the local environment (a process that we will soon understand much better!), it's hard to directly compare toads from the invasion front to those from other areas. Any differences that we see might just be due to the effects of the local environment (such as food supply, or density of other toads), not to evolved (genetic) traits. So we are breeding adult toads from different areas, and raising their offspring under identical conditions at Fogg Dam. That way, we can study the babies as they grow up, and reliably identify genetically-based (evolved) differences. And so, we can understand how cane toads have evolved during their invasion of Australia.